Talaat Mostafa Group (TMG), Madinaty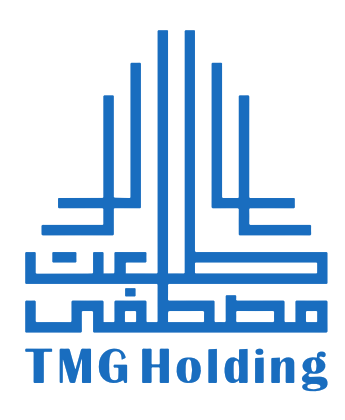 In 2014/2015, EUFOR INTER finished equipping 10 brackish water production wells designed to supply a new seawater desalination plant in Madinaty, close to Cairo in Egypt.
Madinaty is a new town built right in the middle of the desert with the goal of easing the demographic expansion of Cairo.
As part of their infrastructure work, the Egyptian company Talaat Mostafa Group (TMG) of course needed to secure drinking water and energy as a top priority.
The properties of the local water table, lying at a depth of -270 m (depth required to install the motor pump units), meant that it was technically impossible to install AISI 316 stainless steel dewatering risers due to a high risk of corrosion. The water was extremely brackish and therefore very aggressive, with sodium chloride concentrations of around 3,000 mg/L at temperatures of around 30°C.
In agreement with our customers, we therefore opted for a technically and economically superior solution – WELLMASTER© discharge risers, developed and manufactured by ANGUS FLEXIBLE PIPELINES (ANGUS FIRE - UK), a company that EUFOR INTER has been representing for more than twenty years in the BeNeLux and for exports.
The Wellmaster© discharge risers were specially adapted to the specific hydraulic and mechanical characteristics of the project by the engineering and design office at Angus Flexible Pipelines before being confirmed by the customers.
The metal components (couplings, fittings and well heads) were made from Duplex steel UNS32760 and equivalent materials.
The equipment was delivered to Egypt by a Belgian company renowned worldwide for seawater desalination with many references in this sector.
The installation work was performed by a specialised local contractor.
In 2017/2018, EUFOR INTER finished equipping 4 additional wells to reinject waste products from the desalinisation facility back into a holding table.
In this case, the reinjection risers were fitted with PVC diffusers instead of MPUs.
The Wellmaster® is a flexible discharge riser for submersible electrical pumps that can be used for any applications involving the extraction of water from a water table and exploratory drilling.
The Wellmaster® is part of the "Angus Flexible Pipelines" range.
Several models are available, ranging from 15 to 40 bar.
Thanks to its ease of installation, the Wellmaster® can provide cost advantages over rigid steel pipes.
The Wellmaster® is designed with a highly resistant polyester textile woven in circles to grant mechanical and pressure-resistant properties. A double polyurethane coating provides waterproofness and abrasive resistance.
Wellmaster risers are reinforced with textile ribs to support a strapping system for electrical cables (single or double reinforced, depending on the diameter of the riser).
Couplings made from stainless steel (or other materials on request) can be attached to the ends of the pipe to connect to the pump and the well head.
A "WellCalc" software calculation program is available to help you select the most suitable Wellmaster® riser given the characteristics of your application.
Characteristics:
Light, layflat design that can be coiled for storage, handling and transport.
Internationally certified for pumping and drinking water transfer.
Completely resistant to corrosion, microbiological agents and lime deposits.
Compatible with all types of submersible motor pumps, up to 8" - DN200.
Long operational life with a 5-year warranty (standard warranty).
Highly abrasion-resistant outer sheath.
High safety margins for tensile strength and hydraulic performance.
Superior hydraulic performance thanks to low head losses, hence reducing operating costs.
Rapid assembly and disassembly, substantially reducing labour and maintenance costs.
Manufactured according to ISO 9001 standards within the quality management system of Angus Flexible Pipelines.
A comprehensive range of (316) stainless steel couplings or custom components (Duplex or Super Duplex for seawater or corrosive waters) are available on request.
Certifications:
Regulation 31 of the Drinking Water Inspectorate in the United Kingdom
NSF international standard in the United States
BDA standard in Germany
AS 4020 standard in Australia
Typical applications:
Proven performance based on more than 30 years of experience and over 70,000 installations worldwide.
Extraction of underground drinking and mineral water
Water supply from wells for seawater desalination plants
Reverse osmosis well systems
Extraction of discharge leachates
Water removal from mines and quarries
Underground water stabilisation on construction sites
Underground water pressure reduction for tunnels and galleries
Miscellaneous applications on offshore platforms
Pumping-based firefighting on offshore platforms